Our fighter verse for the week is:
Philippians 2:5–7


5
Have this attitude in yourselves which was also in Christ Jesus,
6
who, although He existed in the form of God, did not regard equality with God a thing to be grasped,
7
but emptied Himself, taking the form of a bond-servant,
and
being made in the likeness of men.
Let's begin with the notion that this is an imperative, a commandment. We are to have this attitude and we are to own it. Why? because it is a characteristic of the one we are to emulate, our example, Jesus Christ.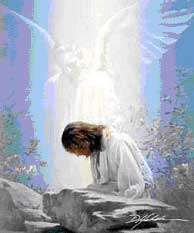 What is this attitude we are called to imitate?
It is that Christ, while being God, never worked at embracing that equality as His goal. He willingly, deliberately and consciously submitted to God as a servant, obedient and humble before God, not seeking to occupy the throne by displacing Him, or even by sitting with Him on it.
The picture we get in this short passage is of Christ bowing before the Father, submitting to His will, setting His own will aside (Luke 22:42), emptying Himself of Himself, becoming everything God wants Him to be and serving His Father in heaven with His entire life. That Christ "took" this on, rather than has it imposed upon Him, shows His willingness to receive His role as a equal but submissive member of the Trinity. Simultaneously, He receives His role as the highest goal and greatest example of what it is to be a man. We are united with Christ by the grace of God. We are one with Him and He is one with the Father. But, He submits to the Father, just as we are to submit to Him as well.
We are seated with Christ, but Christ is seated
next
to God (Eph 1:20, 2:6) not
on
Him.
In one swift action of obedience and submission, Jesus not only becomes the bridge between God and man, He also shows us the way to true godliness and holiness is through humble obedience and holy reverence. He demonstrates the right attitude. It is two-fold; We are to exhibit a commitment to serve God with all we are, uniting with Him in the work He has called us to do. At the same time, we are to revere God as the rightful and only One who occupies the throne.